Why NOW?
"The future depends on what you do today."
Mahatma Gandhi
Many of us go through life thinking that we have all the time in the universe. We keep pushing things that we personally want to do back and tell ourselves, "I can get to that when the kids are older." "I do this when I have more money." "I can visit such and such place when I …" or "I can write, paint, own my business, etc… when I …"
Honestly, there is no right time better than now. You never know what the universe has in store for you. I have met so many people who are older and feel it's too late for them to engage in what they had put off all their lives—even though it might not be too late. Also there are those, who regardless their age, are dealing with life threatening health issues and wished that they had paid more attention to what their heart truly desired—engaging in their passion.
Inner dialogue
For me the moment of recognition came when I found myself running around like a chicken with it's head cut off, trying to manage being a mom, teacher, and a director, taking care of everything and everyone else but me. It was the time that I felt I was engulfed by darkness, and could not see of all the love, happiness and the light I was surrounded with. Although, the change came slow, it was welcomed by the "I" who was neglected, starving for what it was yearning to do all along.
Be realistic
I am not saying to drop everything now, leave your job and the kids and off you go. There was no way that I could just drop it all and leave—it's not realistic. The way I see it, my children and husband always have priority over everything else. However, as mentioned above, there came a point that if I did not pay attention to myself and my dreams, I would not be able to take care of my family or be around for that much longer. I had to accept that I also had dreams and that I was not here to ensure that only others reach theirs.
Listen to the whispers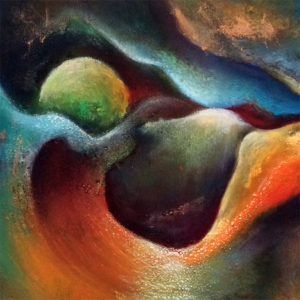 What I am encouraging you to do is to think about what it is that you are passionate about. Be aware of what keeps coming up for you and pokes at your soul. And then start creating time and space to plan and move toward doing what your soul is yearning to do. This I call, "putting yourself on your own list". Believe me, doing just this much, it make the "YOU" satisfied as it sees that it is being paid attention to. That it is not ignored while longing for its desires to come true.
What are you waiting for?
So, do you know what it is you're passionate about? What it is that when engaged in it, you lose yourself and do not recognize time passing? If you're not sure and need to figure it out, try to answer the Big Questions and follow the instructions on "what brings you joy?" article. You'll be surprised that how just going through those exercises, start putting your mind at ease and you on the path toward what you've always dreamed of doing.
Do not wait any longer and take advantage of your time now!
Aazam Irilian, an artist with a mission to heal and the founder of heal the heart. She offers variety of workshops focusing in personal development and empowerment using expressive arts as a tool for healing. To learn more please visit healtheheart.com
Upcoming workshops: http://www.healtheheart.com/upcoming-events-1