What brings you joy?

Spring is the time of renewal, a time to refresh and give birth to new ideas. A time for the earth to go through its annual ritual of rebirth, replacing the darkness and the cold
of the winter with new growth and warmth. Spring is a time for us to review and revisit what has been and reboot and renew what we expect to be.
Are you frozen?
So my question to you is, what in your life needs to be revamped and renewed? What actions and practices have kept you frozen in the ice of stagnation and need to be transformed to give birth to new ideas, encouraging new growth?
On one of the previous posts I shared with you how to identify your passion and by answering the question "what brings you joy?"
If you have not answer the question and identify what brings you joy, here is your chance. You get an opportunity to align yourself with the nature's time of renewal.
Suggestion:
To start with, Answer the Big Question make a list of what brings you joy
Allow yourself to take a few minutes each day and walk through a park or another natural setting.
Stop and observe the natural process of renewal—listen to the birds—feel the breeze moving through the branches as it gently strokes your face.
As you stroll through, be observant of the thoughts that surface.
Before you end your stroll, sit and write without stopping for at least 7-10 minutes.
Reading all you've written at the end of the week, pay attention to the similarities that show up between your list of joyful activities and your writing.
You might be surprise how the same ideas keep coming up, scratching the surface and allowing your passion to come through. Also to look at it from a different point of view—you just wrote a set of goals that are focused on you and your wellbeing.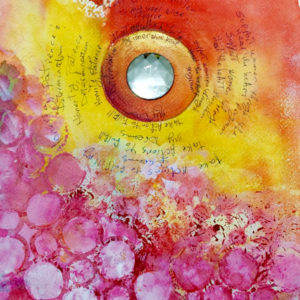 Aazam Irilian, an artist with a mission to heal and the founder of heal the heart. She offers variety of workshops focusing in personal development and empowerment using expressive arts as a tool for healing. To learn more please visit healtheheart.com
Upcoming workshops: http://www.healtheheart.com/upcoming-events-1