Have you Asked Yourself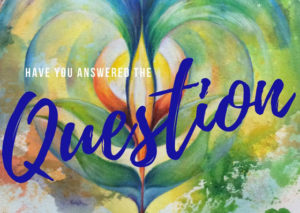 During the last post I urged you to take a deep look at yourself and answer the big question, "If there were no limits and I could do anything I wanted, what would that be?" Link I am hoping that by now, you have pages and pages of writing.
I like to think that so many of you have read and were inspired by my post that you decided to write on regular basis (wishful thinking—even I have a hard time writing on regular basis.)
So let's say that you indeed decided to ask the serious question and were able to identify some of the things you were interested in doing—hopefully got to the point of identifying your "passion."
Finding my passion
Just to clarify what I mean by "passion."
A "passion" is what keeps coming up for you. It is what makes you feel whole when you are able to engage in it. It is what brings you calmness, puts you at ease and makes you feel at home. More confused? Let me give you an example.
I always wanted to paint. I recognized it was my passion, when just the simple act of holding a paint tube brought up tears into my eyes. When putting paint on the canvas, felt as natural as breathing. And when, walking though art galleries, watching other artists at work would bring a sense of yearning for something that was missing in my life. I knew painting was a passion, when by being engaged in it, I was unaware of time passing, being hungry, tired or feeling any sensation other than pure joy. It was when I felt depression creeping in because I had no time to paint, suppressing my creative energy deep down.
I hope it is now clear as what I mean by "identifying you passion."
What are you passionate about?
Do not get me wrong. This is not an easy task. It is one that takes time, pealing layer after layer in order to arrive at the core that is your true self. Many go through years of therapy to get deeper and deeper and figure things out before even being able to recognize what their passion is.
My hard work was done through using the creative process. Being creative allowed me to peel the layers back one by one and pull myself out of the dark place that I was in (more on this later). I wrote, I painted, got frustrated and cried for many months. I painted not as a trained artist I was, but as someone who was being creative for the sole purpose of personal self-expression. What I painted and wrote were for my eyes only.
Now that I can share, I would like to use this blog, as a safe space for other women to post what they feel comfortable to share and ask the questions they may like to ask.
Suggestion:
Set the timer for 3 minutes and write without stopping, make a list answering this question with no judgment: What brings you joy? (Think about what makes youforget the passage of time, sensation of hunger or feeling tired)
Read you list over, cross over any item that is about taking care of others (We take care of those we love and doing things for them because it brings us joy. However, this list is about the things you can do for yourself that brings you joy.)
From this new list, circle top 3-5 items that stand out to you the most. (These are the items that you get tingles and butterflies in your tummy just thinking about doing them.)
Write each item on a separate piece of paper. Select one item per day to post up somewhere that you can see clearly during the day. Every time you think about a way you can engage in this one item that brings you joy, write it down. By end of each day (or week) you should have a list of how to engage in what brings you joy.
Repeat the process for every item (3-5) you selected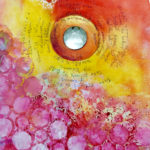 Aazam Irilian, an artist with a mission to heal and the founder of heal the heart. She offers variety of workshops focusing in personal development and empowerment using expressive arts as a tool for healing. To learn more please visit healtheheart.com
Upcoming workshops:http://www.healtheheart.com/upcoming-events-1