The darkness showing up again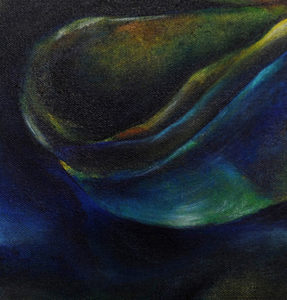 Seriously! I thought I had learned the valuable lesson of slowing down and enjoying the process a long time ago—I guess not—I had to be reminded again.
As I run around trying to share heal the heart programs and what it offers, once again I loose site about why I am doing all of this.
Why do I do it?
In the first place, it was because I enjoy everything that I do through heal the heart. I love seeing how it positively impacts the lives of women and how much it helps them recognize their own potentials.
In the second place, I created heal the heart because I was able to use the creative process and other elements I've included in it's various programs, as tools to heal myself—pulling myself out of a dark hole. I love sharing and helping others to do the same—in any level they resonate with.
And also because, I love being creative and be engaged in the creative process, and love to help others to access their creative core—because we're all creative beings.
A lesson relearned
However, —Being engaged in what brings me joy. One of the reasons I ended up in a dark place was because I was exhausted, overwhelmed, and stressed. I was overtaken by anxiety because it seemed to be a never-ending story—I had so much I was supposed to take care of and there was no end to it.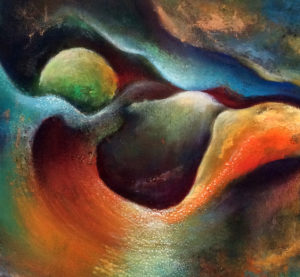 I made the changes I made because I did not like how I was feeling. There is no option on my list on going backward. Then what?
Well, the option I chose was to stop, rethink and revisit the reasons behind "why I do what I do"—for the pure enjoyment of it! That's all there is to it. I am so glad, I have done the work I have, because this time around I was able to recognize the signs much faster and stop before it would get out of hand—moving me toward the dark hole again.
Are you doing what brings you joy and you're passionate about?
If not, what changes do you need to make to be engaged in what brings you joy and feeds your soul?
Aazam Irilian, is an artist with a mission to heal and the founder of heal the heart. She is a Transformation coach and helps others to uncover their blocks and overcome life challenges in order to move forward in life, personally and professionally. Her process of combining visualization and creativity, allows participants to relax and clear their mind, in order to identify solutions toward achieving best result for personal and professional growth.
To learn more visit healtheheart.com
Upcoming workshops: http://www.healtheheart.com/upcoming-events-1