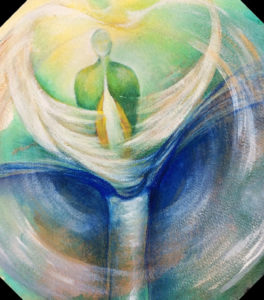 What Is A Caregiver?
A "caregiver" is anyone who provides care for another person, his/her children, family members, parents, or friends. The term "caregiver" is taking a new meaning as the population becomes older and the healthcare system changes. More and more people are taking on the role of "informal caregiver" to provide care as well as medical support for someone in their family. "Approximately 43.5 million caregivers have provided unpaid care to an adult or child in the last 12 months." This number is expected to increase due to growth in elderly population as well as changes in the health care policies. Nearly three in five family caregivers have paid jobs in addition to their caregiving responsibilities—contributing to increase in stress and/or anxiety level.[1]
Who Gets Caregiver Stress?
Although, in recent years, men have also taken on many caregiving responsibilities, majority of caregivers, about 75%, are women. Study shows that women also spend about 50% more time than their male counterparts providing personal care for their loved ones. Male caregivers tend to use paid assistance to help them in this process.
Although very rewarding, stress from caregiving is very common. Due to the sheer number of women acting as caregivers, and amount of time they spend caring for their loved ones, women tend to be the ones reporting and suffering more from caregiver stress.[2]
"Learn To Manage Stress And Reduce Anxiety" Course starting January 12, 2017 Sign up at http://bit.ly/MangeStress
Caregiving Stress and Your Health
Stress resulting from caregiving may take many forms, from headaches and migraines, to feeling isolated, depressed, sleeping disorder and more. The list can go on. Although some stress may be good, the caregiving stress eventually falls under "chronic stress" as it is constant and long term.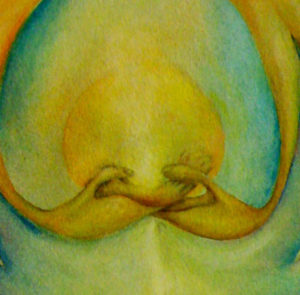 Chronic stress, impacts our physical, mental and emotional health. Study has shown links between stress and weak immune system, weight gain, and substance abuse. Women caregivers, more likely than men, may suffer from depression and anxiety, which may lead to chronic diseases such as cancer, diabetes, heart disease or arthritis.[1] Chronic stress also impacts brain health and contributes to memory and concentration impairment.
Art of Self Care
Taking steps such as finding resources and support groups in the community and being conscious about one's own health is very important in order to stay healthy. It is important for the caregiver to have an open line of communication with her/his physician and seek medical advice when necessary. US Administration on Aging website, is a good resource on locating local agencies providing home care services and more.
It is also important to practice some type of activity that would promote inner peace, and reduce stress. Activities such as yoga, Mindful meditation, art making, writing and/or visualization are among those that help the caregivers to calm their mind and be able to manage stress better—leading to better quality of life and interaction between the caregiver and those they care for.
Stress Management Tips
Alternative practices, such as massage, meditation, and acupuncture, are now widely available and integrated as part of healthcare services many facilities provide. You might be surprise to find your healthcare provider offering such services as well.
One particular approach medical schools have found beneficial to their trainees and instructors is Mindfulness. The goal of incorporating mindfulness into the curriculum is to assist the upcoming doctors and practitioners to provide better care for their patients as well as being able to deal better with emotional stress of the demanding job and reduce burnout.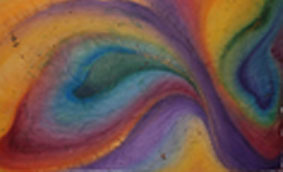 "Mindfulness is a philosophy of bringing awareness to the present moment such that each moment can be appreciated to its fullest."[3] Simply put, practicing mindfulness is to be present in the moment focusing on one thing at a time, instead of thinking and engaging in multiple tasks at the same time.
Mindfulness is highly recommended for managing stress, reducing the risk of anxiety, and improving immune system. It allows the mind to stay focused, promotes brain health, physical relaxation leading to lower cortisol production.
Being engaged in the creative process such as art making and visualization is similar to practicing Mindfulness. Allowing the participants to focus on the task in hand and staying present in the moment. Creativity and art making are used in many healthcare facilities as a tool to manage stress, combat symptoms of PTSD and pain and to encourage healing. Research has shown, those involved with the creative process to have developed resiliency toward stress, are able to think clearly, are more productive and better problem solvers. A quick research online may result in finding organizations that provide expressive art and healing workshops.
Mange Stress and Reduce Anxiety Course
heal the heart is located in Santa Clarita, CA. Its goal is to empower women to transform their lives through creativity. It offers courses and workshops, using the creative process as a tool for healing. You can learn about heal the heart upcoming classes @ healtheheart.com or contact or contact aazamirilian@healtheheart.com
"Learn To Manage Stress And Reduce Anxiety" Course starting January 12, 2017 Sign up at http://bit.ly/MangeStress
__________________________________________________________________________________________________________________________________
[1] National Alliance for Caregiving, in collaboration with AARP. (2015). Caregiving in the U.S., 2015
[2] Mahoney, R., Regan, C., Katona, C., & Livingston, G. (2005). Anxiety And Depression In Family Caregivers Of People With Alzheimer's Disease: The LASER-AD Study. American Journal Of Geriatric Psychiatry, 13(9), 795–801.
[3] Dr. Heather Maclean With The Mindfulness Curriculum Working Group University Of Ottawa, Faculty Of Medicine