"If there were no limits and you could do anything you wanted, what would that be?"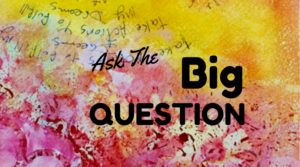 A question that I asked myself when I felt not being satisfied and fulfilled with what was happening in my life—putting everything and everyone else's dreams ahead of my own, attending to their needs while ignoring mine.
My answer to this question was not a surprise. I would love to travel, paint, cook and share my passion with others, especially other women.
I am passionate about creating my art and love to travel. In addition, cooking has always been part of my life, since I see it as a continuation of my creative process. I am lucky to have been able to do the work necessary, in order to create a space and time in my life, that allows me to be engaged in what feeds my soul on regular basis.
Giving up your Superwoman status

This however, did not happen overnight and nor was it an easy process or task to get through.
It was about being patient, recognizing that every small step would eventually lead to a huge transformation. It started asking for support, acknowledging that I was not a "superwoman" and I could indeed use some help—it was stepping away from the mentality of "I know it all and I can do it all by myself." It was also about welcoming and acknowledging the support I had all along.
It was allowing myself to remove and examine every one of the masks I had been wearing—pealing layer after layer to arrive to the core that was my true self. It was allowing time and space to do the hard work and look into the mirror, asking the difficult questions without being judgmental—not suppressing the thoughts and answers which came forth.
Stop ignoring YOU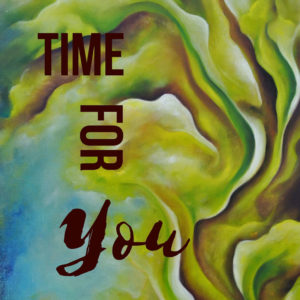 If you are a woman, who has always been attending to others, putting their needs ahead of your own, I have news for you. Putting others ahead of yourself, ignoring the inner passion that has been poking at your soul and truly answering the tough questions coming up, will eventually turn into anger and resentment leading to depression. Believe me, been there and done that—not a good place to be.
Although not an easy process, you have to start somewhere. You do not have to take huge actions. Every small step will eventually lead to a huge change—you being happier and more fulfilled. Sacrificing your own self-care is not going to do anyone, especially you, any good. You have to be both physically and emotionally well in order to be able to take care of those you love. When you feel good, those who you care for feel even better, because now they do not have to put up with an unhappy angry woman and all that comes with it.
Do yourself a favor
So, do yourself and those you love and care for a favor—Ask yourself the question; "If there were no limits and I could do anything I wanted, what would that be?"
Then start writing your answer freely without any judgment. Just keep writing, allowing all the thoughts that need to come forth to fall onto the paper. Do not stop. If any emotions surface, let them come through. Just keep writing and be honest with yourself.
Aazam Irilian, an artist with a mission to heal and the founder of heal the heart. She offers variety of workshops focusing in personal development and empowerment using expressive arts as a tool for healing. To learn more please visit healtheheart.com
Upcoming workshops:http://www.healtheheart.com/upcoming-events-1